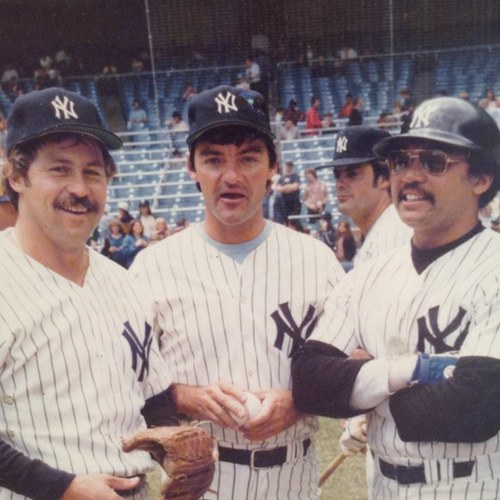 No need for me to fumble a good story about an old friend. Let's leave this one to a professional. Mr. Peeler, It's all yours.
—————————————-
Nov. 16, 2016 Football
RALEIGH, N.C. – Earlier this fall, Wolfpack Club assistant director Chris Combs asked his father if he would like to go with his family to St. Thomas, U.S. Virgin Islands, for the Paradise Jam with the NC State men's basketball team.
"Sounds great," Francis Combs says. "That'd be a good trip."
There was a catch, however: Francis Combs would have to miss Saturday's home football game against Miami at Carter-Finley Stadium, ending his remarkable streak of consecutive NC State football games at 598. The streak dates back to the opening game of the 1966 season, when Francis hitchhiked from Raleigh to East Lansing, Michigan, to serve as the spotter for radio announcers Bill Jackson and Wally Ausley.
For a few moments, Francis hesitated. The former baseball catcher and football player has spent his entire adult life chasing jersey numbers and interviews for the Wolfpack Radio Network, ever since his Wolfpack football career ended just prior to the '66 season.
The late Frank Weedon gave him a job as a spotter and since then he's been in the radio booth or the sidelines for 319 wins, 270 losses and nine ties. He's been around 11 head football coaches and thousands of players, from All-Americans to walk-ons. He's worked at all but two of NC State's 28 postseason bowl games.
He didn't always have a spot on the team plane, but Combs always found a way to the game, even when he had to talk his way past security guards and into the press box.
"I knew this streak would end sometime," he says. "Going to so many consecutive games wasn't something I ever really intended to do, something I hadn't even thought of until about 10 years ago when I first counted them up.
"So I'm not really losing anything."
And what he will gain is immeasurable: time with his three grandchildren, son and daughter-in-law.
"For my family, I'll do anything," Francis Combs says.
Recently, Chris Combs was diagnosed with amyotrophic lateral sclerosis (ALS), also known as Lou Gehrig's Disease. It's the same disease that claimed the life of Jim "Catfish" Hunter, the former all-star pitcher who was a Perquimans High School teammate of twins Francis and Freddie Combs. While Hunter went straight to the major leagues, the Combs brothers came to NC State on baseball/football scholarships. They helped take the Wolfpack baseball team to the 1968 ACC title and the College World Series under baseball coach Sam Esposito, and Freddie was an All-American defensive back for head football coach Earle Edwards.
Francis Combs later spent four years in the New York Yankees farm system. After his professional career ended, he frequently traveled with Hunter and the Oakland A's and New York Yankees, serving as a frequent batting practice pitcher for several American League and five World Series champion teams.
When his sons Chris and Ryan were born, he began coaching them in little league, travel and high school teams and watched both of them play baseball for the Wolfpack.
Now, he's turned his attention to helping Chris and his wife Gena raise awareness for a disease that affects about 16,000 people in the United States and about 350,000 people worldwide. There are approximately 500 people in North Carolina living with ALS.
Additionally, they hope to raise $150,000 as a team at the Triangle Walk to Defeat ALS on April 22 to benefit the ALS Association North Carolina Chapter, which is named in memory of Hunter. The NC State men's basketball coaching staff is also raising awareness about ALS research by growing beards during November in support of Chris Combs.
At a recent fundraiser, with the help of baseball coach Elliott Avent, football coach Dave Doeren and basketball coach Mark Gottfried and the Wolfpack Club staff, the Combses raised more than $1 million for Project ALS, a New York-based non-profit whose mission is to identify and support leading scientific research toward the first effective treatments for ALS.
Francis Combs— who earlier this fall won the Ronnie Shavlik Award of Merit, the highest honor a former student-athlete can receive from the Wolfpack Club—has some tinges of regret about ending his streak two games shy of 600.
"But there is a good reason for it," he says. "And that makes it worth it."
BY TIM PEELER
[email protected]
NC State News Services