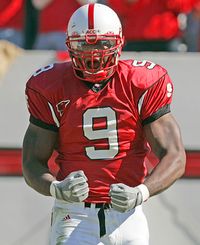 Former NC State star, Mario Williams of the Houston Texans has been nominated for the NFL's Defensive Player of the Year.
This link will take you to the article on the Texans' website.
You can click here for our most recent entry on Mario and click here for another recent one that includes some links to some other good entries.